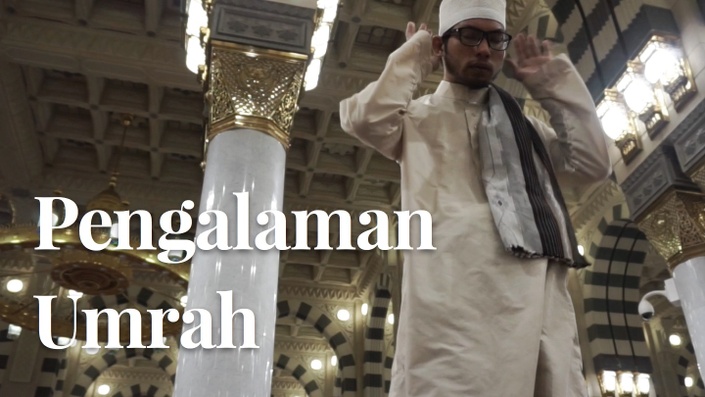 Kursus Umrah Percuma
Nota Umrah serta video dan audio bagi jemaah
Terdapat banyak hukum-hakam serta pantang larang berkaitan Umrah. Untuk kursus kali ini kami memuat naik slides yang digunakan didalam kursus serta audio yang telah dirakam.
Semoga para jemaah dapat terus mengulangkaji pelajaran umrah dimana sahaja dan pada bila-bila masa juga.
[Bonus] kami paparkan perjalanan umrah kami serta klip-klip dokumentasi yang anda dapat lihar dalam perjalanan Umrah kami.

Kami berharap semoga para jemaah dapat meraih manfaat dari kursus ini serta dapat melaksanakan ibadah mereka dengan baik.
Instructor
Ustaz Hidayat Ismail Islam holds a bachelor in education from Ummul Qura' University, Makkah. He is currently the head of Islamic education at Syukran.com and is also active in missionary work in mosques all over the country. He is one of the lecturer at Az-Zuhri Institution and a former student of Madrasah Aljunied where he once studied specifically with Ustaz Afandi Ahmad.
Email: [email protected]
Let's revisit Islamic knowledge today